| | | | | | | | |
| --- | --- | --- | --- | --- | --- | --- | --- |
| BARBER | Sunday | Monday | Tuesday | Wednesday | Thursday | Friday | Saturday |
| Aaron | Off | Off | 10am-5:30pm | 10am-5:30pm | 10am-7pm | 10am-5:30pm | 9am-3pm |
| Jason | Off | Off | 10am-7pm | 10am-7pm | 10am-7pm | 10am-6pm | 9am-3pm |
| David | Off | Off | 10am-7pm | 10am-7pm | 10am-7pm | 10am-6pm | 9am-3pm |
| Karen | Off | Off | 10am-5:30pm | 10am-5:30pm | 10am-5:30pm | 10am-5:30pm | 9am-3pm |
Barber Bios
Aaron Jaramillo
Aaron was born in the Philippians and moved here to the states with his family. He graduated with a Master Barber License from Roffler in 2006 and has been cutting hair for 5 years; all of them while at Dave's Barber. Aaron is also the proud papa to his little girl, Arden. In his free time he is an avid gamer and you might run into him while playing Call of Duty. Aaron also gets around town on his yellow Honda CBR 600.
David Steinway
Dave was born in Dallas, Texas. He spent 3 years growing up in the Marshall Islands of the South Pacific and ended up graduating from Trinity Prep in Winter Park, FL. David studied fine art and ceramics at Florida State University. Then he and his mother created a line of ceramic dinnerware as Clay and Color Studio. They spent 10 years successfully selling their ceramics all over the country. David then went to Roffler and graduated with a Master Barber License in 2002 and opened his own shop, Dave's Barber in July of 2006. You can see all of Dave's hobbies displayed throughout his barber shop such as the remote control planes he builds and flies, pieces of his fused glass, and other models he has built. David is also a proud father to his daughter, Jasmine and his son, Isaac.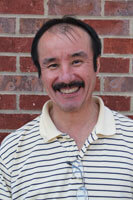 Garry Johnson
Garry went to the University of FL and graduated with a Bachelor of Business. Then he went to Roffler and graduated with a Master Barber License. He has been cutting hair for 9 years and has been at Dave's for 3 years. He is a proud father to his two daughters, Jessica and Cassandra. Gary is also a huge sports fan, favoring baseball. Go Braves!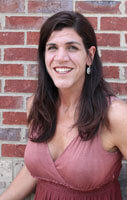 Karen McGuire
Karen was born in Buffalo NY but, she spent most of her life in Charlotte, NC. She graduated from the Southeastern Beauty School and has been cutting hair for 19 years. She has been with us at Dave's Barber for 4 years. She is the proud mama to her two rascals, Kaitlyn and Cole. You might see Karen in a local pool hall, for she has been an active member of American Pool Association for 12 years.